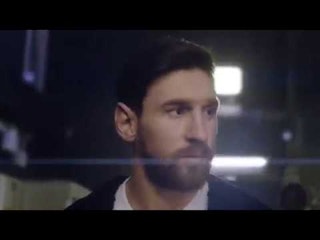 Create the Answer – Adidas - World Cup 2018
Create the Answer – Adidas - World Cup 2018
Directed by Manu Cossu
DoP: Andre Chemetoff
See what happens when an unexpected group of creators unite to prove that creativity is the answer.
Inspire a new wave. Shape your own reality. Unite what's divided. Join us. Take the mic and create the answer.
Featuring the world's most influential Creators across sport, including: the best footballers in the world – Leo Messi, Mo Salah, Paul Pogba, Gabriel Jesus, Roberto Firmino, Javier Hernandez, Dele Alli, Bernardo Silva, Mesut Ozil, Luis Suarez, Jesse Lingard, David De Gea, Lindsey Horan, Florencia Galarza, Ellyse Perry (also a cricketer); sports celebrities David Beckham, Zinedine Zidane, Mourinho, and Karlie Kloss; superstar Lu Han; NFL hero Von Miller; tennis champion Caroline Wozniacki; NBA star Damian Lillard; baseballers Aaron Judge and Justin Turner; the best street footballers and freestylers: Billy Wongrove (F2), Jeremy Lynch (F2), Caitlyn Schrepfer, Melody Donchet (S3), Hani (S3), Trafalgar (S3), Sean Garnier (S3), Jack Downer (Tango), Jeremy Kikeba (Tango), Naoui Ahamada (Tango), Simo Jephte (Tango), Scott Penders; all of them MC'd by Pharrell Williams, A$AP Ferg, Eason Chan, Stormzy and Kehlani.
Song: 1000 – N.E.R.D. and Future